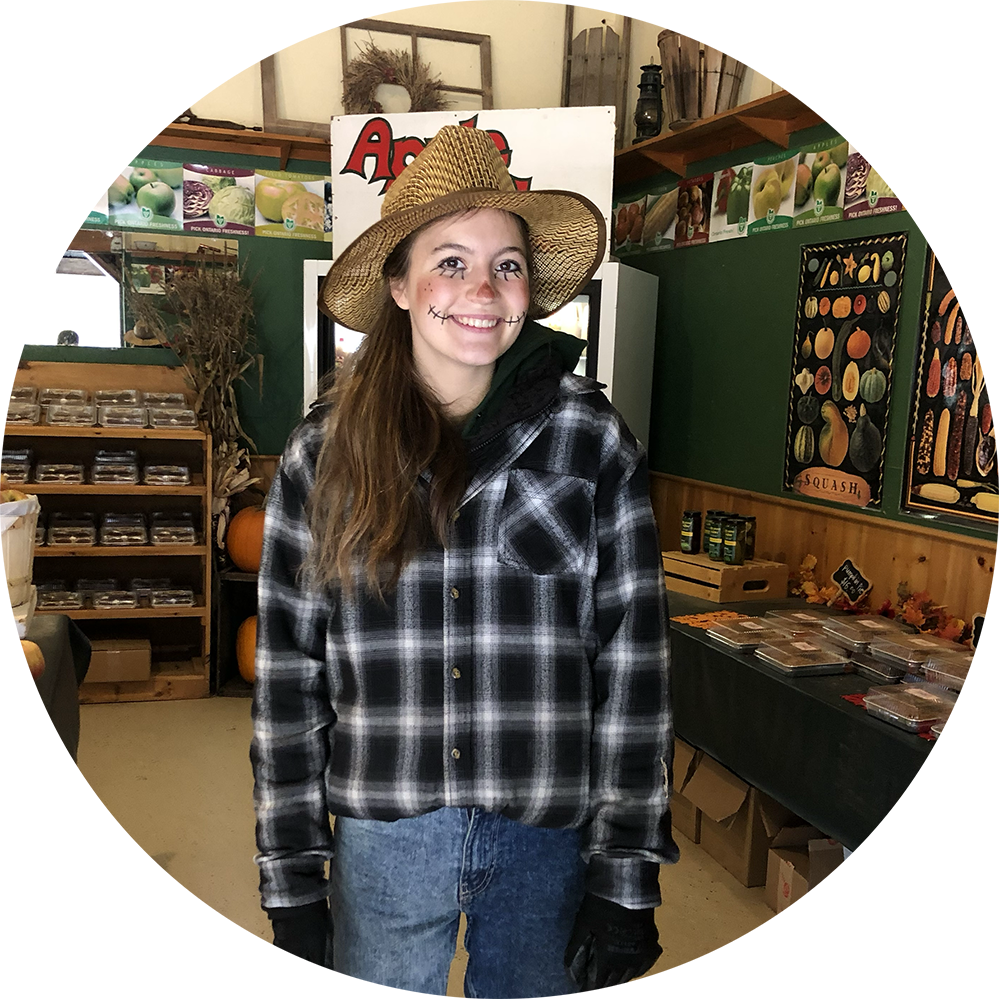 Come and see …
Mrs. Scarecrow. We look forward to seeing your students at "The Great Pumpkin Patch"!
During the fall, BRY-ANNE FARMS will continue to feature a creative and educational school tour program at Pelham's greatest pumpkin adventure – The Great Pumpkin Patch! School tours will be available during the month of October. These tours are suitable for students from pre-school to the early junior grades. We value and emphasize the educational aspects of the farm experience.
The farm tour is designed and delivered by qualified teachers and includes the following:
– Live drama pumpkin presentation in century-old barn with Mrs. Scarecrow
– Corn Field and Straw Mazes
– A wagon ride to the pumpkin patch where the children will select their pumpkin (to keep)
– A snack (apples) / Pumpkin Discovery Centre (inquiry-based)
Tour Times
October, Monday through Friday at 9:25 am, 9:50 am, 10:15 am, 10:40 am, 11:05 am, 11:30 am, 11:55 am, 12:20 pm, 12:45 pm.
Cost:
$9.75 + HST per student (minimum $195 + HST)
Tour Length
1 hour 30 minutes
Booking a Tour
School tours are by reservations only. Please contact Anne Durst at (905) 892-8999 or bryannefarms@gmail.com. Reply early for best selection of dates and times.