Bry-Anne Farms specializes in
growing delicious strawberries, raspberries and tomatoes for fresh market sale as well as for the experience of the Pick-Your-Own crowd.  We always recommend that you check our Facebook page here or call us at 905-892-8999 to check picking conditions and times of operation before you head out the farm.  Containers to pick into are available at the farm. We are closed on Sundays.
 Look forward to seeing you at Bry-Anne Farms!
Strawberries
Fields full of delicious strawberries are anticipated during the month of June into July.  Our Pick-Your-Season will be available around the middle of June.  Check our Facebook page frequently to see the opening date as we head into June.  Fresh picked Strawberries are available at the farm and at the markets all season long from June until October.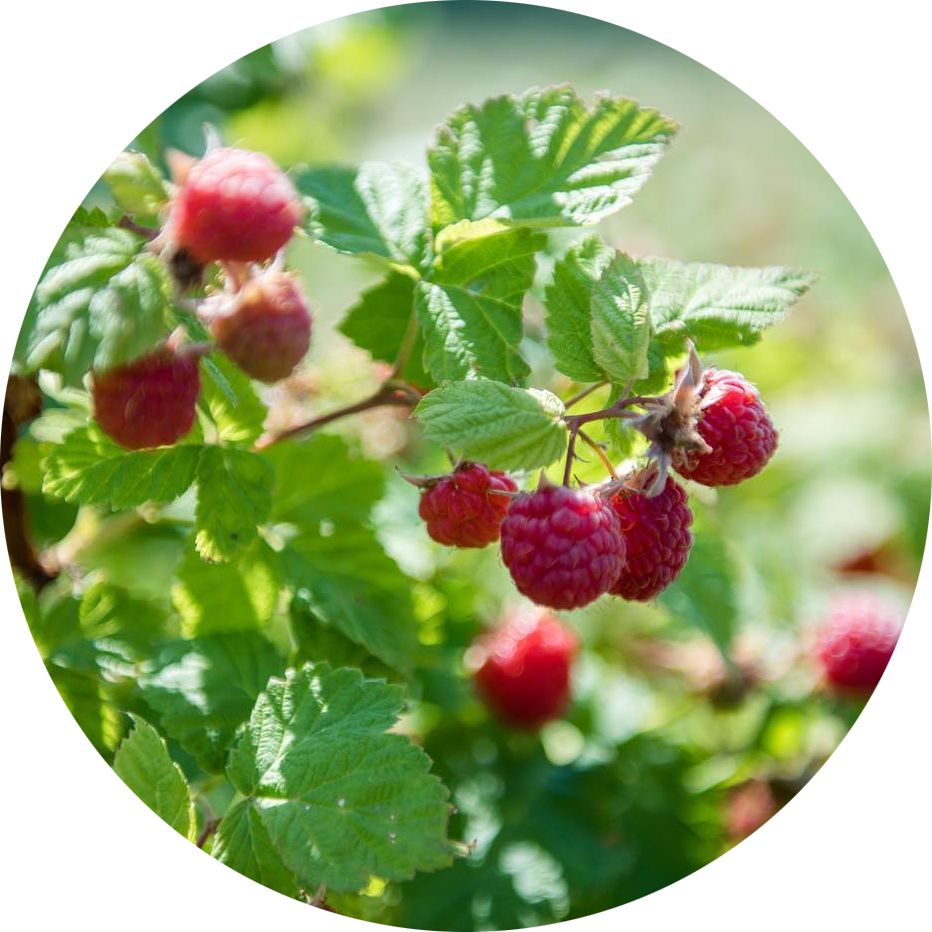 Raspberries
Bry-Anne Farms grows a delightful red raspberry.  The Nova Raspberry is fairly large and has a sweet but tartness to its flavour.  It is perfect for freezing and making jams and pies.  Our Pick-Your-Own Season usually begins around the middle of July.  Fresh picked raspberries are also available for sale at the farm or at the markets.  One of my favourite fruits of the summer!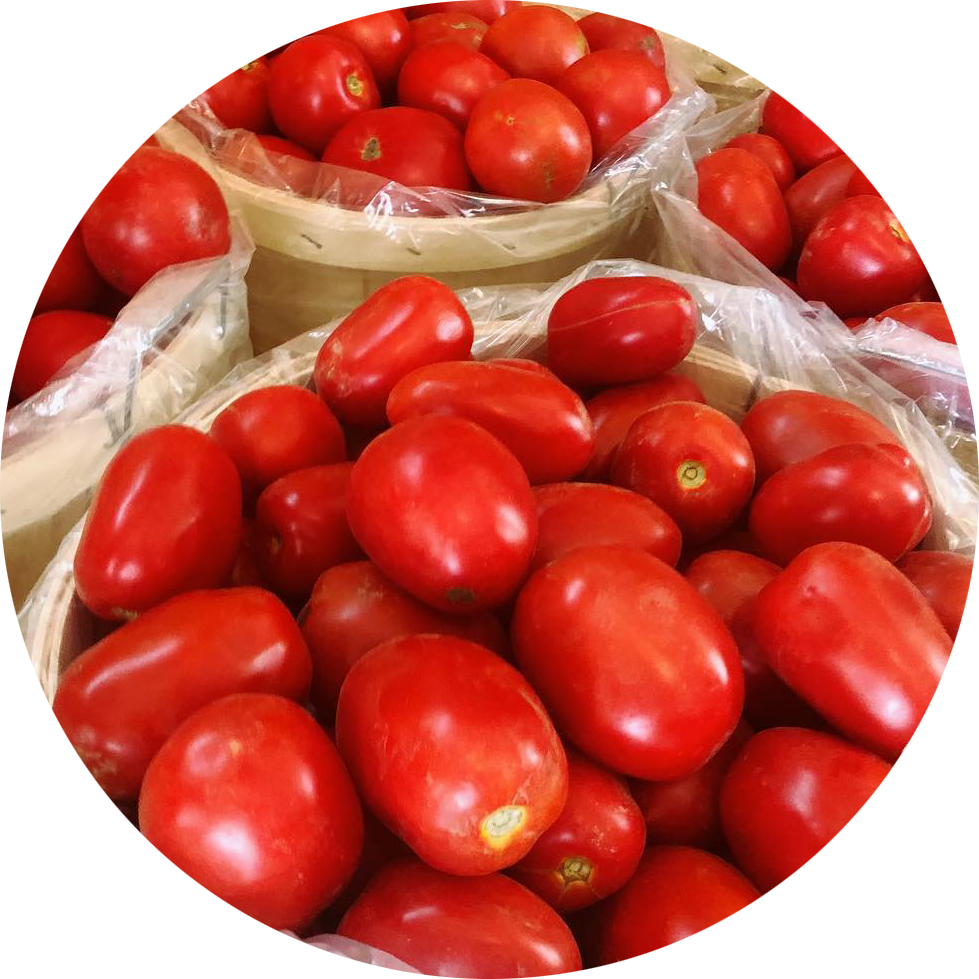 Field and Roma Tomatoes
Bry-Anne Farms grows a wide variety of  Field and Roma-type tomatoes. Our Field tomatoes are usually ready near the end of July.  Many people are confused about a beefstake tomato and a field tomato.  A tomato is considered beefstake if it has 4 or more loculs when it is sliced open.  The varieties Primo Red and Red Deuce have excellent flavour.  Bry-Anne Farms also grow a couple of varieties of plum or roma type tomatoes that are excellent for canning or making sauce.  Pick-Your-Own Tomatoes are usually available beginning the third week of August.  Fresh picked tomatoes are also available in large quantities at the farm or at the markets.